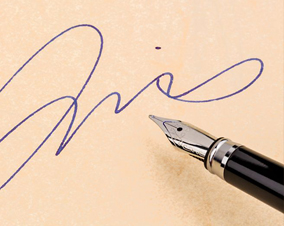 General:
1. Definition
In these terms and conditions Drewery & Wheeldon is referred to as "D&W". The Drewery & Wheeldon representative conducting the auction is referred to as the "auctioneer".
2. Attribution and Condition of Lots
We make every effort to ensure the accuracy of any statement as to authorship, attribution, origin, date, age, provenance and condition of any lot, whether or not such statement forms part of the description of any such lot.
Any statement made orally or in the catalogue is an opinion given after careful consideration and research. It should be noted that pictures have not been removed from their frames unless this is specifically mentioned in any condition report. When bidding, you acknowledge that you are fully satisfied as to the attribution and condition of the lot.
If any damage is done to any lot at the viewing or before, during or after the sale, it shall be made good by the person who caused the damage, or the person for whom they are acting. D&W will assess the extent of the damage to be repaired.
3. Third Party Liability
Every person on D&W premises before, during or after a sale shall be deemed to be there at their own risk and shall have no claim against D&W in respect of any injury they may sustain or any accident which may occur.
4. Disputes
Any dispute not covered in these terms and conditions will be settled at the sole discretion of D&W.
The Seller:
5. Payment
Once your buyer's funds have cleared in our account we aim to pay you no later than 20 working days after the auction.
Please remember that you will have to pay certain charges on your sale. We act as agents and cannot be held responsible if your buyer does not pay. We cannot pay you until we have received cleared funds.
The Buyer:
6. The Buyer
The highest bidder acknowledged as such by the auctioneer will be the buyer. If any dispute arises, the auctioneers has absolute discretion to settle the matter. The auctioneers rules the bidding and bids cannot be retracted. The auctioneer reserves the right to refuse any bid.
The successful bidder, whether bidding for himself or for the third party, is entirely responsible for paying for the lots they have bought in accordance with D&Ws terms and conditions.
The auctioneer reserves the right to bid on behalf of the vendors for any lot and to withdraw, consolidate or divide any lot or lots.
7. Buyers Premium
Commission Charges:
You will pay a premium of 15% plus VAT of the hammer price with a minimum of £1 per lot all plus VAT.
8. Value Added Tax
The buyer must pay the VAT at the rates that apply on the day of the auction.
9. Auctioneers Margin Scheme
This scheme allows auctioneers to sell items without VAT on the hammer price. The buyer then pays an amount equivalent to VAT. This amount cannot be refunded and is not shown separately on the invoice.
10. Payment
Buyers must pay in full before their purchase can be released to them. Otherwise, an invoice will be sent the day after the sale. Buyers must pay their invoice within 48 hours and let us know when they will be collecting their purchase.
Invoices which are not paid within 7 days will incur interest at 5% above the base rate, charged from the date of the sale.
If buyers are unknown to us, we cannot hand over purchases unless we have adequate references or payment is cleared.
Payment Methods
We accept payment by cash (up to £9,000), cheque (made payable to Drewery & Wheeldon), debit card and credit card, but not American Express or Diners Club. Please note credit card payments will only be accepted up to £500.
11. Ownership of Purchases
Ownership of lots purchased will not pass to the buyer until they have paid D&W in full and the payment has cleared.
12. Transfer of Risk
Each lot is the buyer's sole responsibility from the fall of the hammer and is sold with all faults and imperfections. D&W is not responsible for the correct description, genuineness or authenticity of any lot and makes no warranty whatsoever. The buyer is deemed to have inspected each lot and satisfied himself as to its condition.
13. Commission Bids
If instructed, D&W will execute bids and advise prospective buyers. This service is free. Buyers who cannot attend a sale may leave their bid with D&W staff after viewing, or make their bid in advance by telephone, email or fax. Such bids are placed at the buyer's own risk.
Bids must be made at least 1 hour before the sale starts.
When making bids, buyers must provide:
their full name
address
contact telephone numbers
the number of the lot they wish to buy
their maximum bid amount – excluding commission which will be added to the invoice afterwards
We will ensure that lots are bought as cheaply as possible depending on the bids made and other reserves. If identical bids are placed, the person who bid first will take precedence.
14. Telephone Bids
Please contact our office to book a telephone line, as these are limited and will be available on a first come basis. Buyers must book a telephone line at least 24 hours before the sale begins.
We will call the buyer from the saleroom shortly before the items they wish to buy comes up for sale. The buyer can then bid live over the telephone.
Telephone bidding arrangements are made entirely at the buyer's own risk, and we can not be held responsible for any default or neglect in connection with the service.
15. Absentee Bidding
Whilst every effort is made to execute absentee bidding, D&W cannot be held responsible for any default or neglect in connection with this service. All such arrangements are made entirely at the prospective buyer's risk.
16. Storage and Collection
Furniture or larger pieces which have not been collected within 1 week will be subject to storage charges at £5.00 plus VAT per item per day. Storage charges must be paid before we can release goods.
17. Droit de Suite Royalty Charges
A work of art by a living artist which costs more then UK sterling equivalent of €1,000 will incur a royalty charge. We pass this payment onto the Design and Artists Copyright Society (DACS), and do not charge a handling fee. Buyers can calculate royalty charges on the DACS website. Items marked with the √ symbol in the catalogue will potentially incur royalty payments.
We use the euro to UK sterling exchange rate which applies on the day of the sale. It is the buyer's responsibility to check the relevant exchange rate.
The actual qualifying threshold is calculated by the Artist's Resale Right Service Hub based on the European Central Bank reference rate published at 2.15pm on the day of the sale, and can be found on the DACS website.
The royalty charge for pictures which achieve a hammer of more than the UK sterling equivalent of €1,000, but less than the UK sterling equivalent of €50,000 is 4%. On works of art that achieve a hammer price of more than the UK sterling equivalent of €50,000 a sliding scale of royalty charges applies. For a complete list of the royalty charges and threshold levels please download more information from the DACS website.
The royalty charge is added to invoices and must be paid before purchases are removed. VAT is not paid on royalty charges.
18. Cites License – Important Notice Relating to Sporting and Natural History
Clients intending to import/export any item derived from natural history specimens into/from a non-European country should first check for any Import/Export and possession restrictions prior to bidding/selling.
Certain species are also subject to CITES regulations when exporting/importing these items out of the EU. CITES regulations are given on www.ukcites.gov.uk or maybe obtained from Animal Heath Wildlife Licensing and Registration Service Zone 1/17, Temple Quay House, 2 The Square, Bristol, BS1 6EB. Those species that are covered by the US Endangered Species Act (USESA) or the Migratory Bird Treaty Act (MBTA) potential US bidders should check with USF&W (US Fish and Wildlife Services) for trade/possession restrictions in the US prior to bidding.
While every effort has been made to attribute the correct Latin name for each specimen, the Auctioneers will not be held responsible for any errors that may occur concerning Latin nomenclature.
For Health & Safety reasons, large heads, full mounts, and any particularly heavy or awkward lots cannot be removed whilst the auction is in progress.